Skip to Content

Struggling With Loose Dentures?
OUR DOCTOR'S ARE CERTIFIED IN IMPLANT SUPPORTED DENTURES TREATMENT
St. Louis's Friendly and Experienced Dentists
Welcome to your home for all your dental needs conducted by a team of compassionate dentists who care about each and every one of their patients. Creve Coeur Dental has been proudly serving St. Louis and the surrounding neighborhood with considerate, efficient, and affordable work for over a decade. Come experience what makes us unique. Schedule an appointment with us. We look forward to meeting you and helping you with any issue you may have, whether you need a simple cleaning or dental surgery.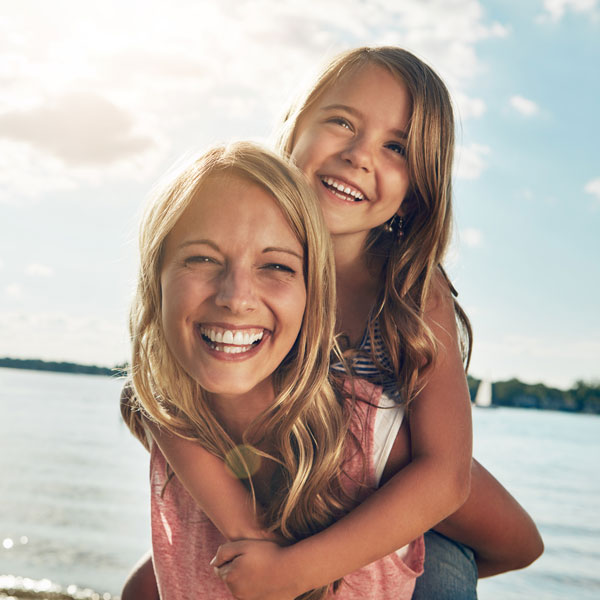 A Stress-Free Experience
At Creve Coeur Dental, we're setting out to destroy the stigma that going to the dentist should be a traumatic or scary experience. Our dentists take the time to listen to our patients' needs, concerns, and fears. Once we've heard your story, we're happy to make recommendations and help you move forward. Taking the time to perform your procedures with gentle care is essential. Our mission is to help put your fears to rest. Our friendly and approachable staff will put your mind at ease.
Our office is unique because we are able to easily accommodate Spanish-speaking patients. Margarita, our patient coordinator, is fluent in Spanish to make your visit as easy as possible.
Come Meet Us!
Our resident dentists are specialists in providing you with the care you need with the patience and attention you deserve. We place your health first while making sure you never feel pressured or rushed to make a decision about a procedure. Our staff is happy when you walk out of our office smiling brighter than you came in. Going to the dentist in the first place often sounds like a daunting time, but it doesn't have to be. Join us with a staff who cares about not only your oral health but your feelings and nerves, too. We can't wait to meet you and having you, your friends, and your family return for years to keep everyone's smile healthy and bright. Call today to schedule an appointment.
Call Us Today to Schedule Exceptional Dental Care
Address
677 N New Ballas Road, Suite 207
Creve Coeur, MO 63141
Phone
Hours of Operation
Monday: 8:30 AM – 6:30 PM
Tuesday:  8:30 AM – 6:30 PM
Wednesday: 8:30 AM – 6:30 PM
Thursday: 8:30 AM – 6:30 PM
Friday: Closed
Saturday: Closed
Creve Coeur Dental, North New Ballas Road, Creve Coeur, MO, USA